About This Location
Down a short flight of stairs from the sidewalk, but worlds away from the bustle of Midtown Manhattan, Flûte Midtown operates in a space that was once a speakeasy run by the notorious Texas Guinan. Texas Guinan was infamous for her brazen disregard of Prohibition, her army of scantily clad showgirls, her witty catch-phrases and her string of New York nightclubs where writers, socialites and shady types rubbed elbows. Flûte Midtown's speakeasy history is preserved in its subtle lighting, cocktail menu and honeycomb of intimate booths, and it continues the tradition of providing a haven to the chic, the literary, the night owls and those in-the-know.
Party Capacity 15 to 90 More about planning a party
Flûte Midtown
205 West 54th St., NYC 10019
Tel. 212-265-5169
Weekly Schedule
Tuesday, 4-8pm: Champagne Happy Hour
Wednesday, 7-10pm: Live Jazz
Hours
Closed Sunday and Monday
Other days, 4pm to Midnight
News
Champagne School - Taste some of the best Champagnes made at our Prestige Cuvée class
Dec 31: BOOK NOW for New Year's Eve at NYC's top Champagne destination
AT THIS LOCATION
Incredible performer, Dorian revisits the standard repertoire of many jazz singers. She also found a new voice writing lyrics. To date she has written lyrics for over 2 dozen jazz standards, and is currently working on composing her own tunes as well.
Book your table here:
Reservation
Or give us a call at +1 (212)-265-5169
Looking forward to having you for this special evening!
Read More »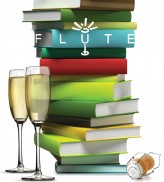 Learn all about champagne and sparkling wine at Champagne School, our monthly guided tastings where Flûte's experts present a selection of bubblies for you to taste side-by-side. Classes include a review of how champagne is made, suggestions on food pairings and the opportunity to compare the styles of different wine makers. See our class schedule, with descriptions and prices, here.
Read More »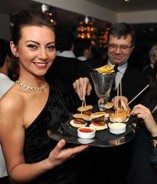 Within easy walking distance of the theater district, Columbus Circle and midtown offices and hotels, Flûte Midtown is a destination for after work drinks, pre-and post-theater meet ups, dates and small parties.
Read More »