Plan A Party
To receive a quote and menus, please complete the form below.
Pop a champagne cork and everyone knows it's a celebration, so where better to host your special event than in Flûte's plush lounge? Flûte Midtown provides an elegant and intimate venue for party planners. Whether it's a reservation for 15 or cocktails and hors d'oeuvres for 50, we have a space to fit, and flexible bar packages that make putting your event together easy. Corporate events, birthdays, bachelorettes, holiday and engagement parties all sparkle at Flûte Bar & Lounge. Bar options include open bar packages, champagne tastings and cash bars. We include superior quality French champagne in Premium and Top Shelf packages or you may add the champagne of your choice to any bar package.
IMPORTANT: Please note that Flûte Gramercy closed permanently as of September 1, 2015
Flûte Gramercy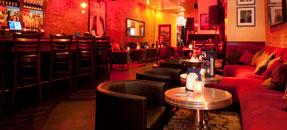 40 East 20th St., NYC 10003
Tel.
View this location »
Flûte Midtown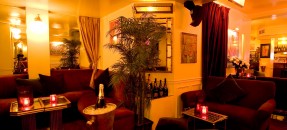 205 West 54th St., NYC 10019
Tel. 212-265-5169
View this location »