News & Events
There is always something new at Flûte Bar & Lounge! Check back here frequently for information about upcoming events, live music, champagne tastings and special offers. Always be the first to know:
Il y a toujours quelques chose de nouveau à Flûte Bar &Lounge! Revenez sur ce site fréquemment pour être informé des nouveaux évènements, du jazz live, des champagnes tastings et des offres spéciales. Soyez toujours le premier à être mis au courant en joignant notre mailing list aujourd'hui (située en bas de cette page).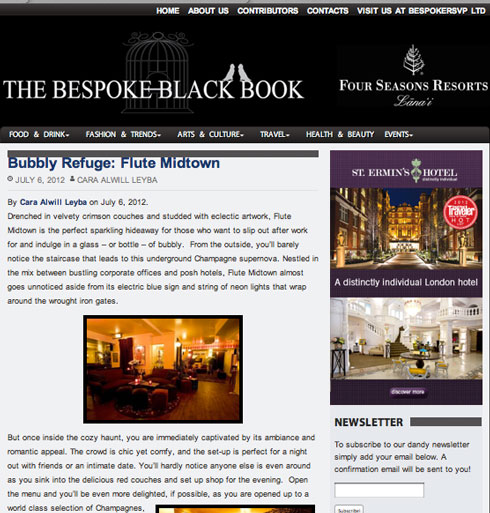 Read on the Bespoke Black Book website.
Keep Reading »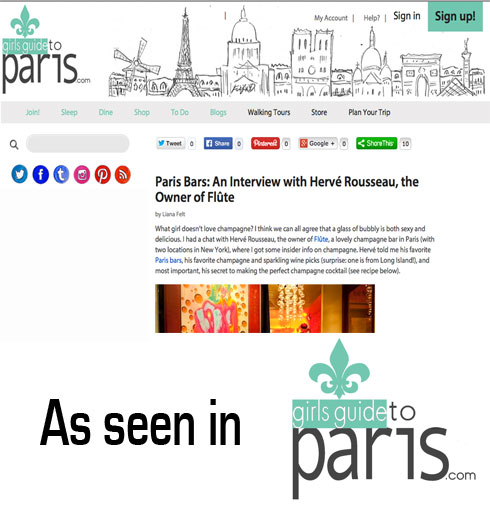 Read the interview with Flûte's founder, Hervé Rousseau
Keep Reading »