News & Events
There is always something new at Flûte Bar & Lounge! Check back here frequently for information about upcoming events, live music, champagne tastings and special offers. Always be the first to know:
Il y a toujours quelques chose de nouveau à Flûte Bar &Lounge! Revenez sur ce site fréquemment pour être informé des nouveaux évènements, du jazz live, des champagnes tastings et des offres spéciales. Soyez toujours le premier à être mis au courant en joignant notre mailing list aujourd'hui (située en bas de cette page).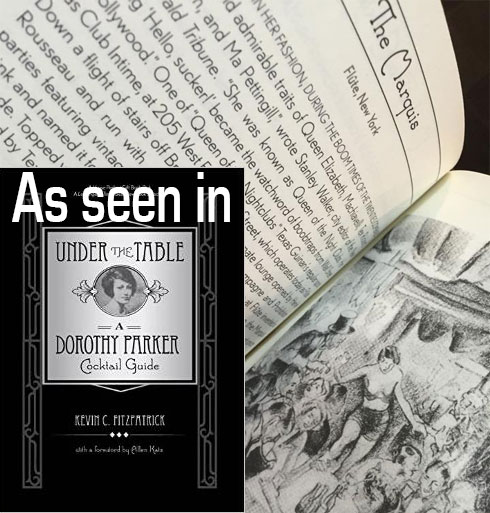 Flûte Midtown is honored to be featured with our cocktail recipe, The Marquis, in Kevin Fitzpatrick's new Book, Under The Table – A Dorothy Parker Cocktail Guide Preview and buy on Amazon / Hear an interview with Kevin Fitzpatrick about doing book research at Flûte's monthly…
Keep Reading »
LISTEN NOW Bubbly Talk Radio interviews Flûte founder, Hervé Rousseau for their Clink, Chat and Catch Up segment.
Keep Reading »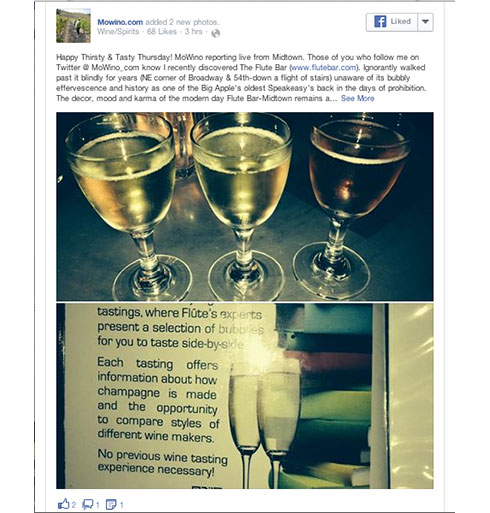 Flûte Midtown featured in facebook/mowino.com
Keep Reading »