About This Location
The street-level lounge offers a long bar, extensive lounge seating and a small stage. Row upon row of champagne bottles reach up to a dramatic double-height ceiling that is typical of the neighborhood's original industrial architecture. The bottles are a backdrop to a comfortable bar and candle-lit lounge that is warmed by fireplaces and decorated with the owner's collection of original artwork. Larger groups can take advantage of the space's open floor plan while couples and smaller groups enjoy Flûte Gramercy's intimate seating options. The menu features an extensive list of champagnes and sparkling wines by the bottle, in tasting flights and by the glass as well as sparkling cocktails, wine, beer and a full bar. Small plates are available to pair with drinks and hors d'oeuvre catering can be arranged for larger groups.
…
See Flûte Gramercy in action on our Facebook page
…
Party Capacity 15 to 125 More about planning a party
Flûte Gramercy (NYC)
40 East 20th St., NYC 10003
Tel. 212-529-7870
Weekly Schedule
Tuesday, 4-8pm:
Champagne Happy Hour
Wednesday, 7-10pm:
Live Jazz
Daily, 6-8pm (ex Tues):
Bubbles Unlimited
sparkling open bar
Daily, celebrate your Champagne Birthday at Flûte Gramercy with a
VIP bottle service package
for up to 20 people
Hours
Sunday 4pm to midnight
Monday 4pm to 1am
Tuesday, Wednesday 4pm to 1:30am
Thursday 4pm to 2am
Friday 4pm to 4am
Saturday 4pm to 4am

News
Click here
to see our 2015 schedule of champagne and sparkling wine tastings
AT THIS LOCATION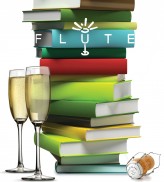 Learn all about champagne and sparkling wine at Champagne School, our monthly guided tastings where Flûte's experts present a selection of bubblies for you to taste side-by-side. Classes include a review of how champagne is made, suggestions on food pairings and the opportunity to compare the styles of different wine makers. See our class schedule, with descriptions and prices, here.
Read More »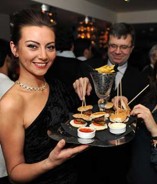 Groups of up to 14 people are welcome to reserve seating and the bar is easily divided for small cocktail parties. The entire lounge can accommodate private parties of up to 125 people and buy-outs are available. Please contact our party planner to find out about reserving space and party packages for groups of 15 or larger.
Read More »